Scott AM's Worldwide Success
User meetings and comprehensive, individual customer training has been a major contributor to the tremendous worldwide success of Scott AM's Vacuum Casting processes and all Scott AM Tooling technologies generally.
A further important factor is the total package supply concept which includes machines and equipment, tooling materials, casting materials, accessories and last not least customer training and service – all from Scott AM.
One single supplier means: Scott AM has complete responsibility for customer satisfaction and success!
Complete equipment • materials • customer training • customer satisfaction based on DIN ISO 9001 – worldwide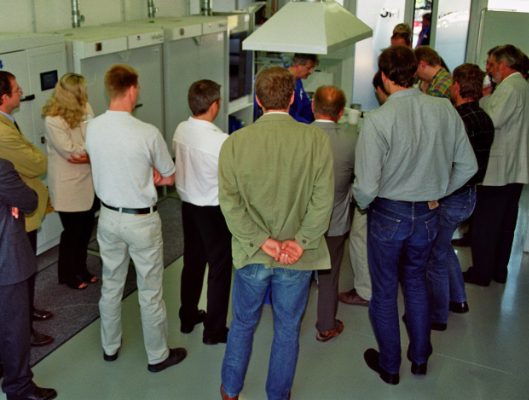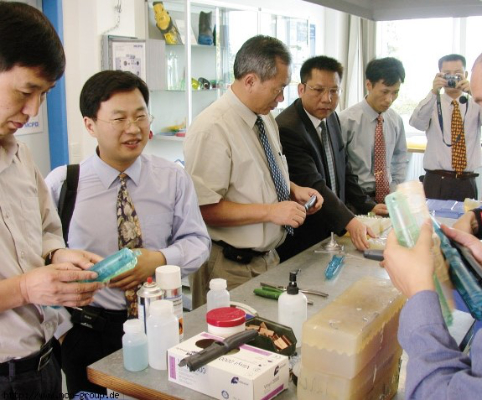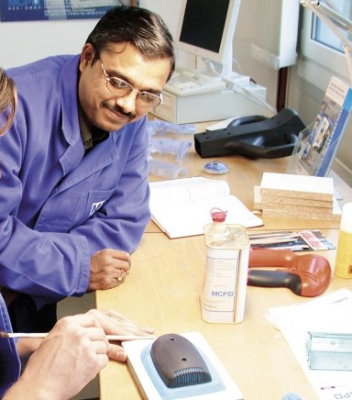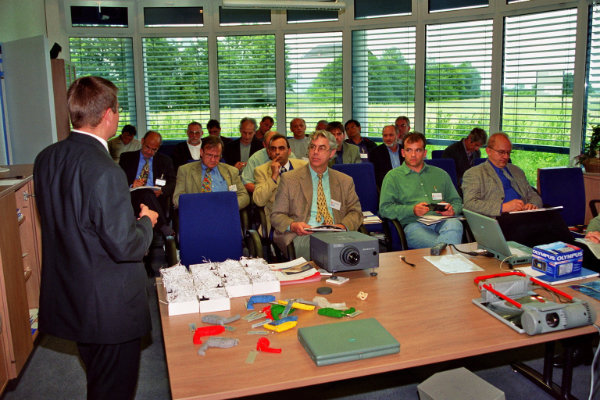 Training Support Material Service and training manuals, technical Videos and CD-ROMs
Practical interactive customer orientated training
Rapid Tooling and Rapid Manufacturing Seminars
Some International Users of the Vacuum Casting Process
The following international companies are users of the Vacuum Casting Process for producing multiples of plastic prototypes. All companies were supplied with a complete package system including equipment, materials, accessories, customer in house training and on-going technical support.
| | | |
| --- | --- | --- |
| Adidas | Ford Germany | Renault |
| Audi | Ford UK | Rover |
| AvtoVaz/Lada | Ford USA | Saab |
| Becker Group | GM | Siemens |
| BMW | Hayer | Skoda |
| Bosch | Johnson Controls | Suzuki |
| Citroen/PSA | LEGO | Volvo |
| Clarks | Mannesmann VDO | Vorwerk |
| 3 D Systems | Miele | VW |
| Daewoo | Nike | Whirlpool |
| Daimler Chrysler | Piaggio | Zanussi |
| Electrolux | Polaroid | |
| Fiat | Porsche | |
In many cases, due to customer satisfaction, the Vacuum Casting and Metal Part Castin Process has been recommended and specified to sub-suppliers of prototype automotive plastic and metal parts.
Countless Universities, Research and Training Establishments, Polytechnical Schools and Colleges in 18 countries in Europe alongside, USA, Singapore, India, Australia, Korea, Mexico, HongKong and China, South Africa and Iran are using our process as an integral step in teaching a combination of 3-D printing Rapid Prototyping and manufacturing technology.
Vacuum Casting Equipment, materials as well as our concept of training and on-going support are regarded as state-of-the art, worldwide.

the Full Service Supplier offers the widest range of machines, mould making and casting materials, tools and accessories, complete customer training - worldwide. Scott AM Tooling and Casting Technologies guarantee by far the quickest return on investment.