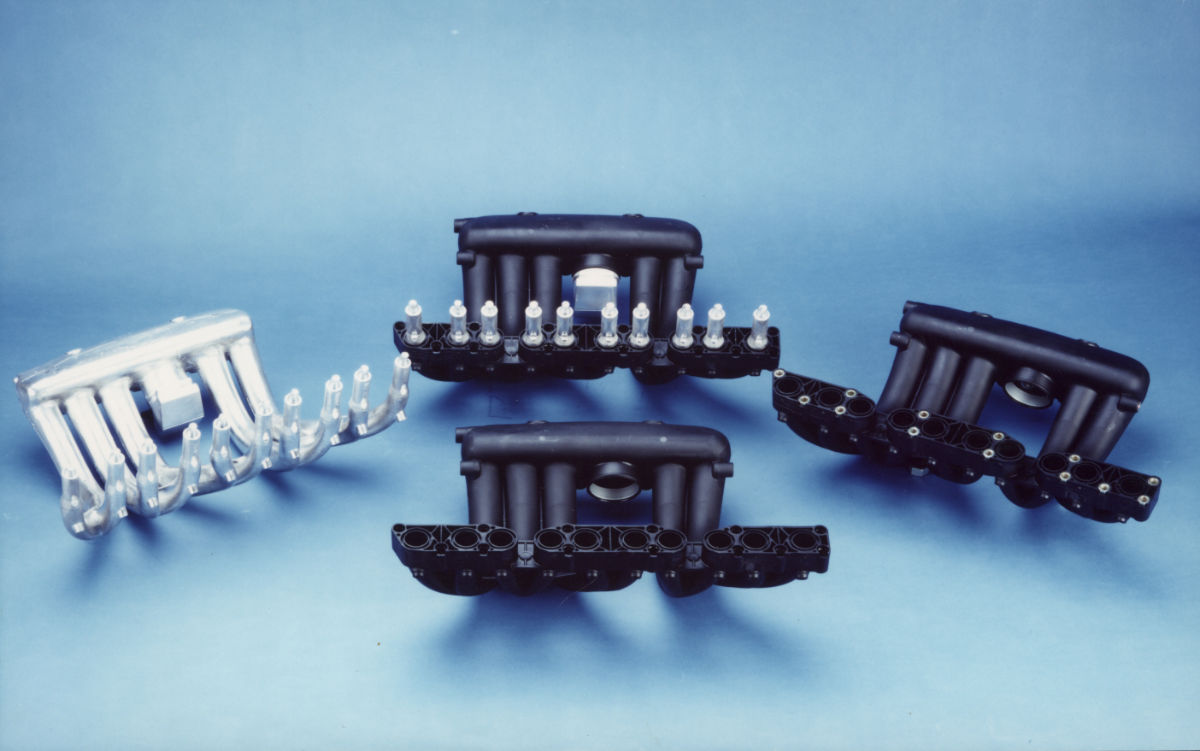 Make the impossible: multi cylinder inlet manifold ( Mercedes) in 35 % glass filled Nylon.
Photo shows from left to right: 1) the metal core in low melt alloy - 2) The metal core over moulded in plastic - 3 ) The finished component , internally undercut, impossible to produce with conventional tooling methods
MAKE THE IMPOSSIBLE - Fusible Core Technology with Scott AM Alloys
Fusible core technology is a modern and extremely effective process for realising internally undercut components in engineering plastics. The process requires two moulds. The first mould is used to cast the metal core in a low melt alloy.
The core is then placed in a regular injection mould and over moulded and later melted out in a high temperature fluid leaving behind a fully integral, internally undercut high strength plastic moulding. Some of the most popular applications for this process are impellers for water pumps, tennis racquets and automotive inlet manifolds where the extremely important internal surface geometry and finish can be dictated by the metal core. Extremely quick cycle times can be achieved as slow as 60 seconds per manifold which includes all operations of metal core casting over moulding and melt out.
Properties and Applications of Scott AM Low Melting Point Alloys
Scott AM Fusible Core Technology to produce internally undercut single piece components in carbon fibre: a prototype bike frame.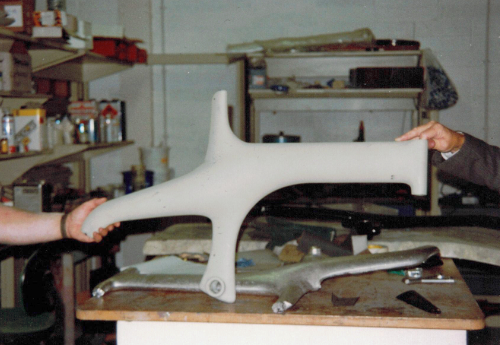 Prepare a model with the internal dimensions of the component to be produced.
Use any material – tooling board , wood or a 3-D printed part.
To produce the mold, the model needs to be set up to the parting line and coated with filled epoxy resin and heat cured.
After curing the second half of the mold is produced in the same way.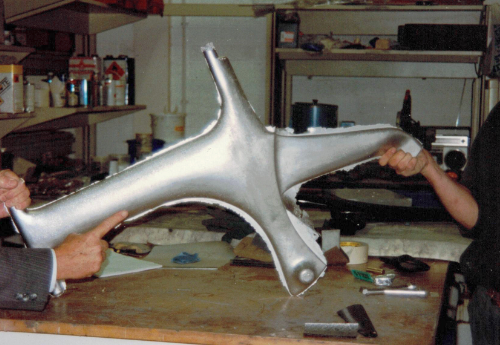 The two halves are clamped and filled with the recommended Scott AM Low Melting Point Alloy .
After cooling the metal core is removed and coated wth epoxy soaked carbon fibre and cured. The alloy core is then melted out in hot water or in an autoclave.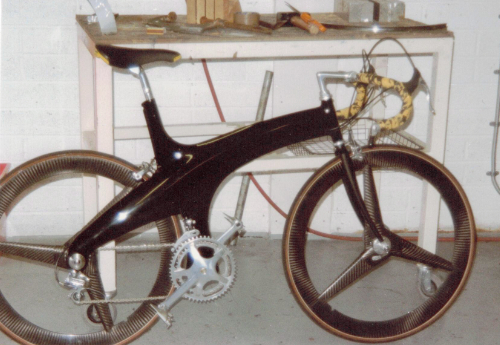 After melting out the alloy core, the bike is ready for assembly and use.
Scott AM Low Melting Point Alloys are completely re-useable.
Further Examples of Fusible Core Technology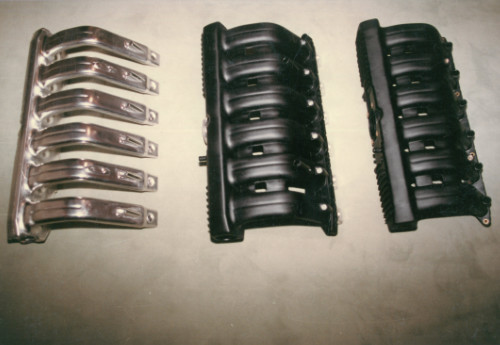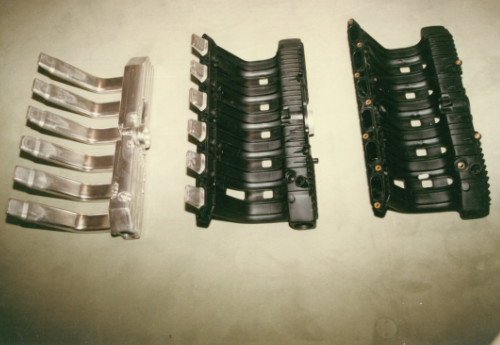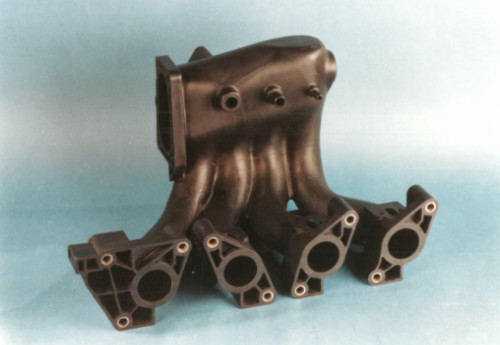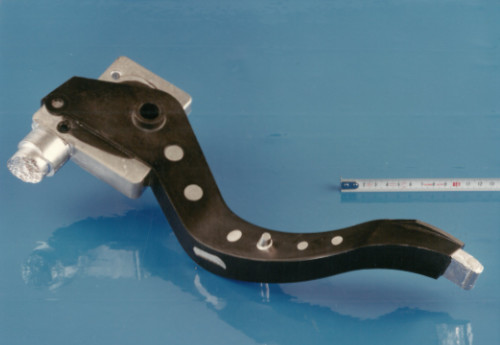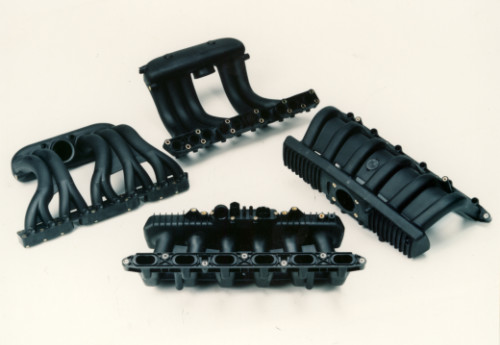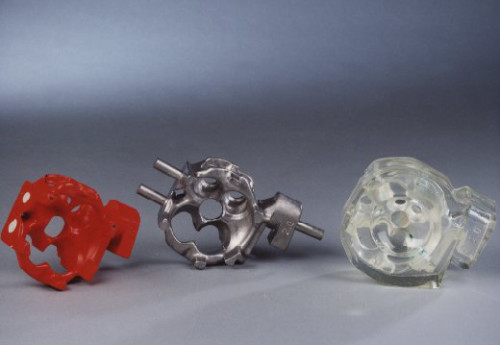 Work holding of turbine blades.
World wide the standard technology for holding aircraft and steam turbine blades using alloys from 70 C – 137 C melting temperature.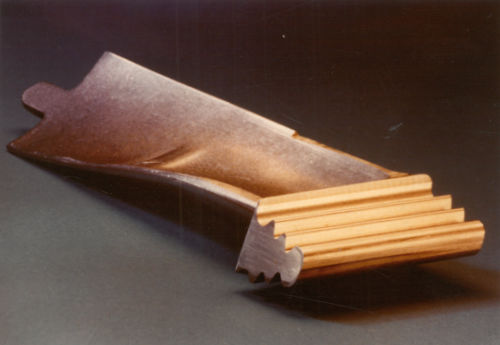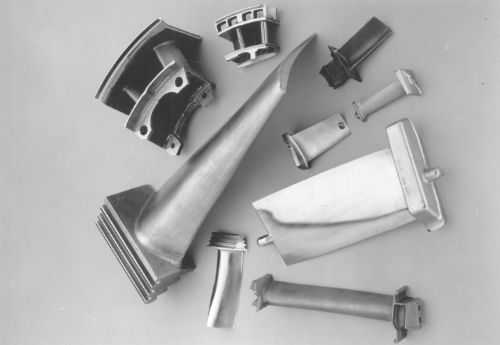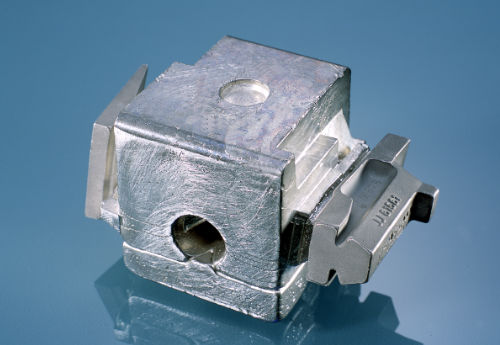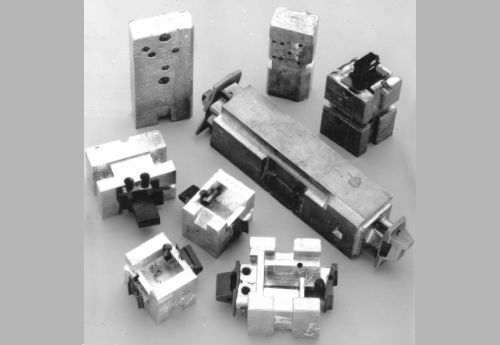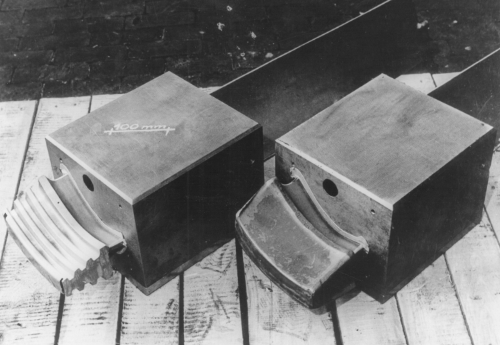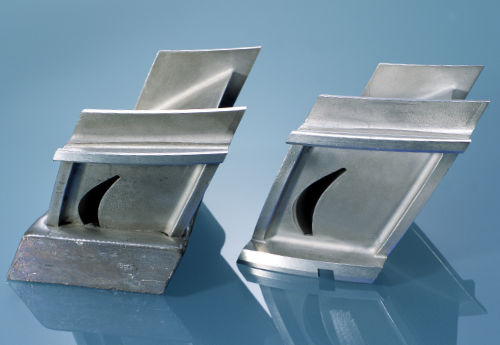 Tube and profile bending.
Allows wrinkle free bending of the thinest of wall thickness. Also used for producing "T" pieces and complicated window profiles using alloys from 70° C - 124° C melting temperature.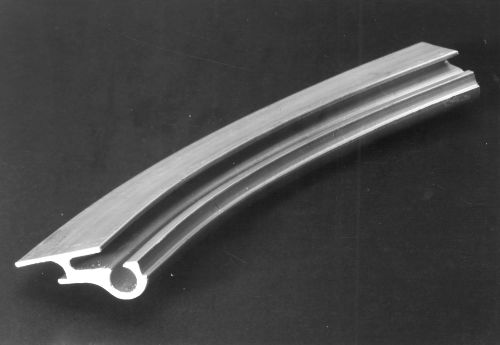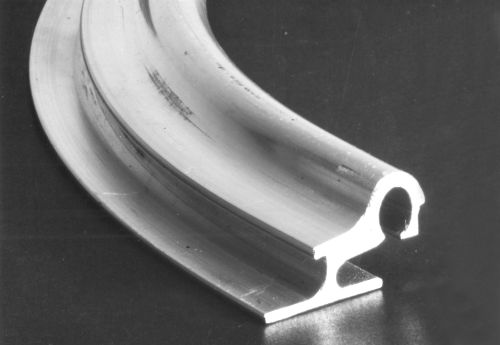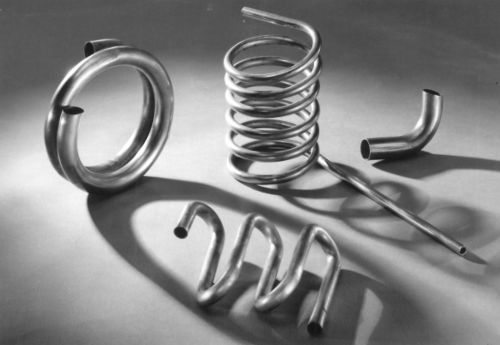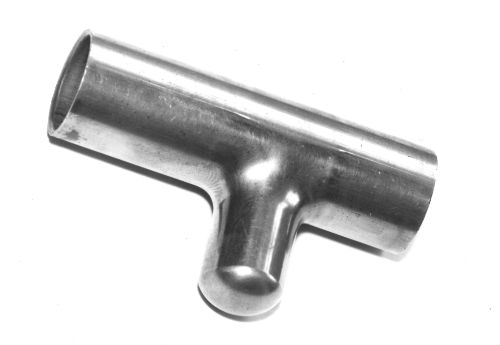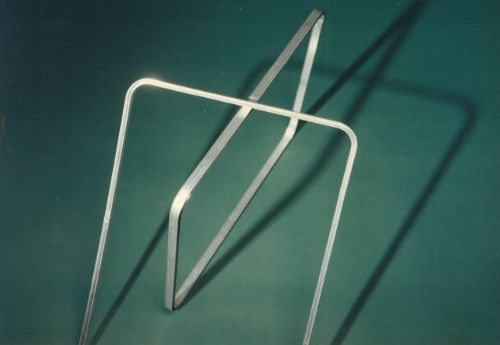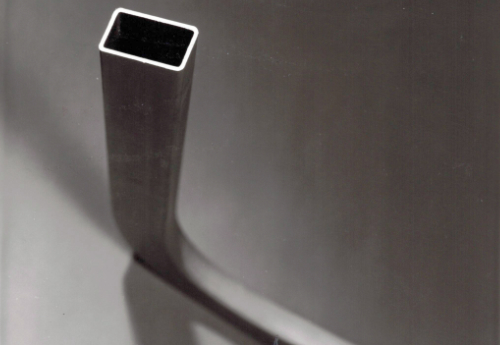 Multi-Purpose and Re-useable: ScottAM Low Melting Point Alloys.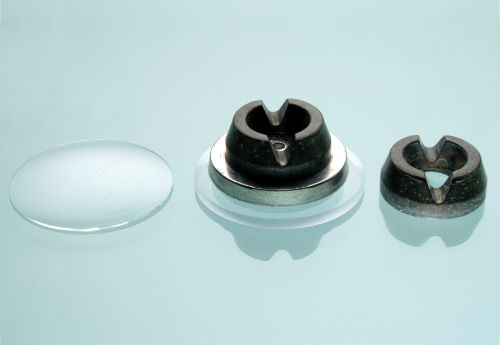 Workholding of optical lenses (lens blocking).
World wide the standard Technology for holding optical lenses in glass or plastic during grinding operations using alloys from 47 C – 70 C melting temperature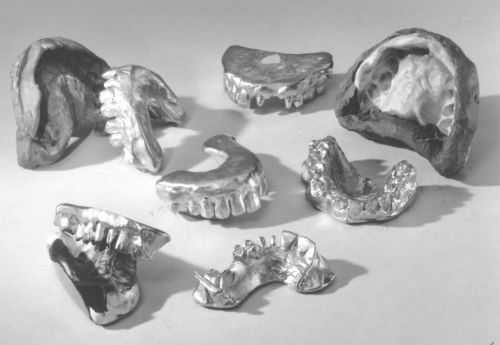 Dental Technology.
Exact castings in low melting point alloy taken from silicone rubber impressions - i.e. Scott AM 47 C alloy.
Fusible Safety Devices.
Alloys ranging from 20 C to 300 C to produce Simple and efficient safety devices, giving immediate response to any excess temperature conditions.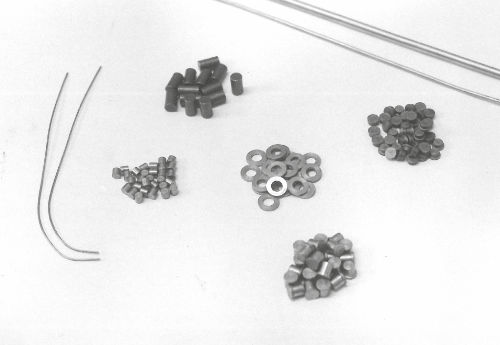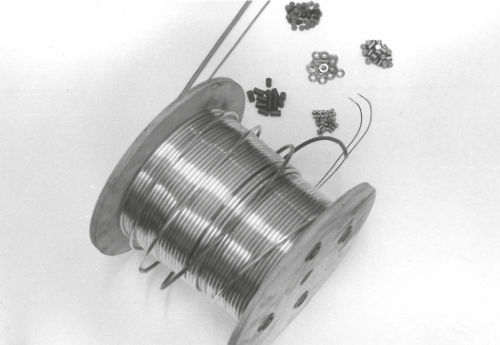 The Fusible Core or Lost Core Process: A simple and basic flow chart of the process.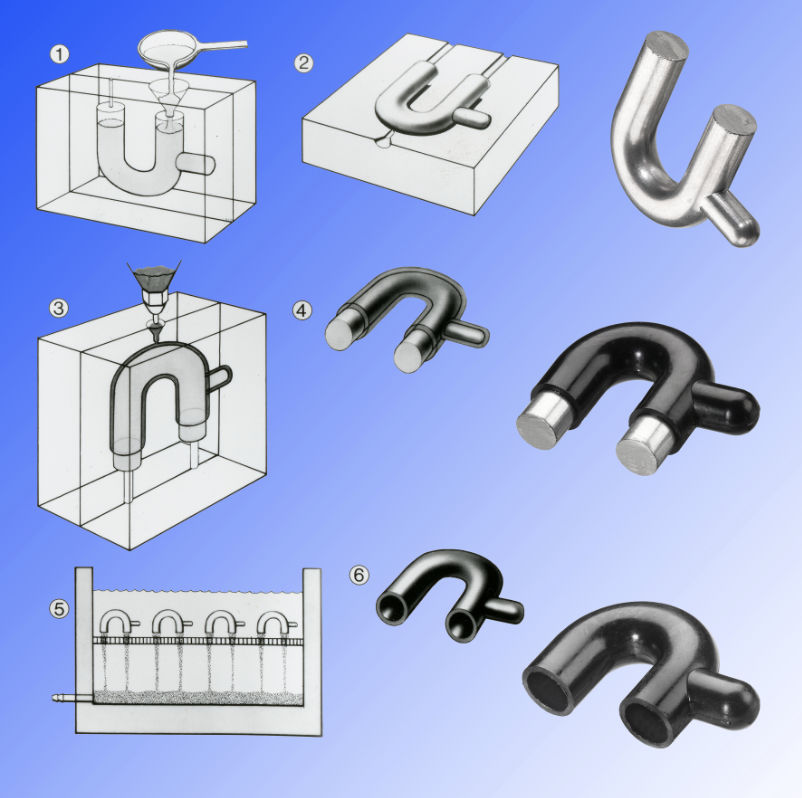 Basically two moulds are required for the process.
In the first mould, the alloy core is produced either by gravity casting or with automated machinery.
The open mould shows the alloy casting
The alloy casting is placed in the second mould and held in position perfectly by the extended legs of the alloy core and then over-moulded with thermoplastic or a thermoset material.
Shows the over moulded alloy core.
The alloy is melted out in a solution that is a higher temperature than the alloy – but lower than the softening temperature of the moulded thermoplastic. The molten alloy is then recycled back to to be used again to produce futher cores.
The finished moulding , completely hollow and dimensionally perfect.
Further major applications for the Fusible Core or Lost Core Process include : One piece hollow inlet Manifolds, one piece impeller pumps, pressure containers, golf clubs and valve housings. Post finishing is no longer necessary due to the extremely high manufacturing tolerances and the extremely smooth finish of the component and joint free internal and external surface. Metal parts can be integrated during the moulding process.
Automotive Cylinder Head Water Jacket in Completely Transparent Plastic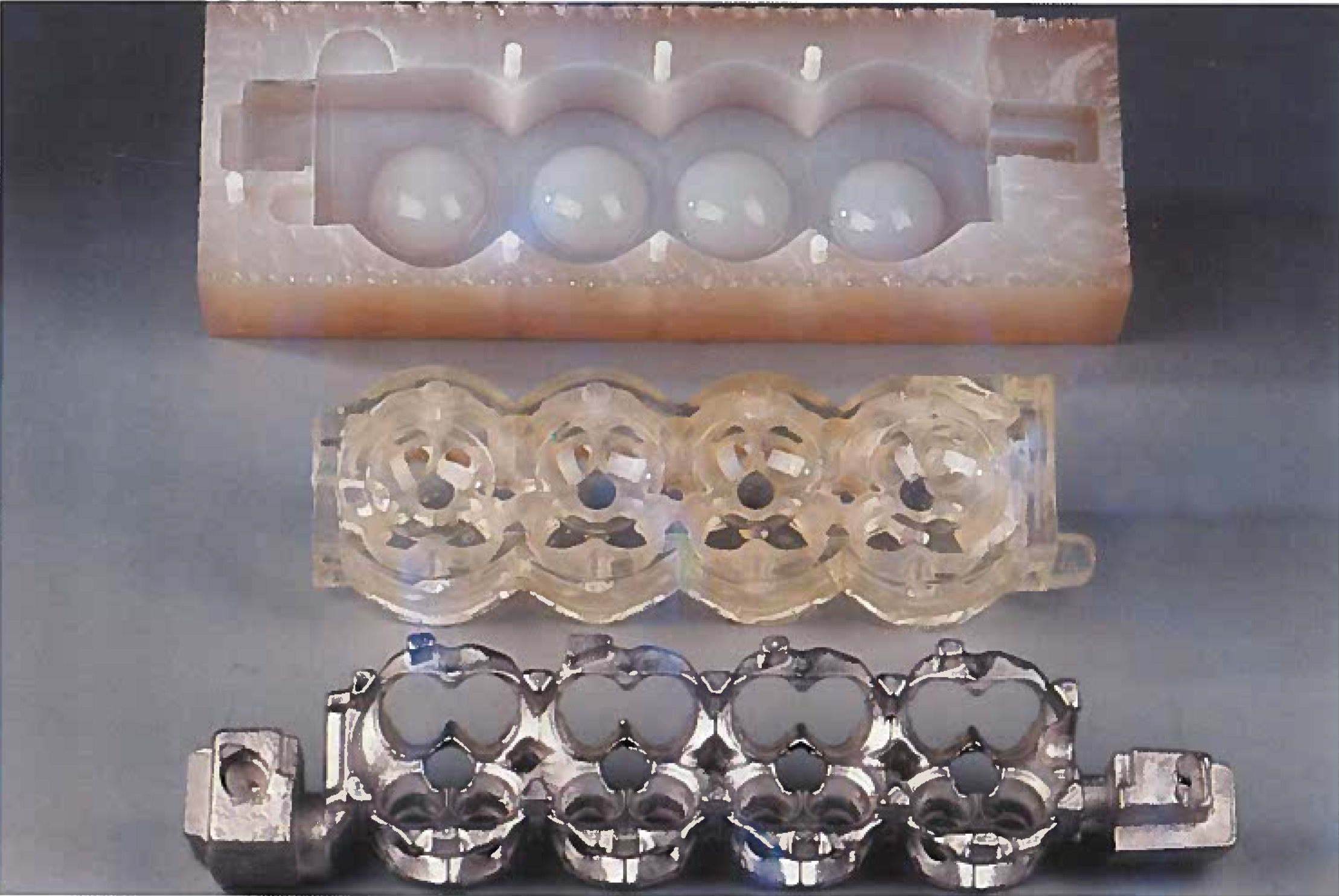 Using the advantages of the Scott AM Vacuum Casting Process combined with one of Scott AM's low melt alloys is the perfect solution for producing the test bed prototypes for water flow testing. An alloy core is produced in silicone tooling with a melting temperature well under 100°C. A completely transparent, optically perfect vacuum casting resin is cast around the metal core using the vacuum casting process which offers completely void free castings and mouldings. The alloy core is then melted out in hot water leaving a hollow and internally undercut, one piece water jacket.
How the process works
Legal notice: This video was found on YouTube, uploaded by Кирилл Казмирчук, May 13, 2015
All rights / copyrights belong to the author.
Text: Ron Simmonds / MCP-HEK

the Full Service Supplier offers the widest range of machines, mould making and casting materials, tools and accessories, complete customer training - worldwide. Scott AM Tooling and Casting Technologies guarantee by far the quickest return on investment.