Sheet metal tooling in as little as 2 - 5 days.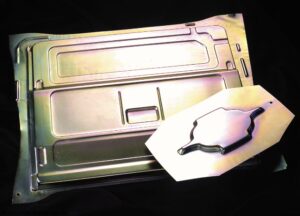 Sheet metal forming tooling produced with Scott AM Low Melting Point Alloy is used by many European automotive manufacturers, such as BMW, Daimler and Ford. The process is used successfully for prototype runs of 20 – 200 pressings. This technology offers a multitude of tool making options for the user.
Easy to use, clean process with many user options.
The most straight forward procedure is to use an existing sheet metal component (with the required modifications), suspend this in a casting frame and cast the alloy to produce the top and bottom tool simultaneously. Generally, the standard method of tool manufacture is to produce a model of either one or other side of the component required. The Low melt alloy is cast against this model to produce the first half of the tool. Demould the model after cooling and lay up the alloy casting with pattern maker´s sheet wax in the required thickness of sheet metal required, for example 0.8 mm and cast low melt alloy against the wax sheet. Within a matter of hours after casting and de-moulding, the tool can be on the press to produce sheet metal prototypes and small runs in materials up to 3 – 4 mm. The process offers options of integrating steel inserts and die plates for extending tool life up to 2 – 3000 parts.
System Specification and requirements:
Scott AM Low Melting Point Alloy and melting equipment are the basic requirements to produce tooling. Melting tanks are supplied in sizes ranging from 150 kg (approx 330 lbs) melting capacity and up to 60 metric tons alloy capacity for producing automotive floor pan press tools.
The main advantages of the Scott AM Alloy Tooling Process are:
Large automotive press–tools in only 2 days
Dimensionally extremely accurate
No distortion
No finishing required
Low processing temperature – extremely safe to use
Non toxic
Completely re-usable material
Examples for Sheet Metal Tooling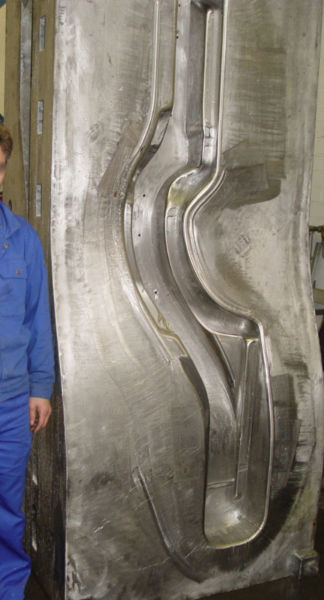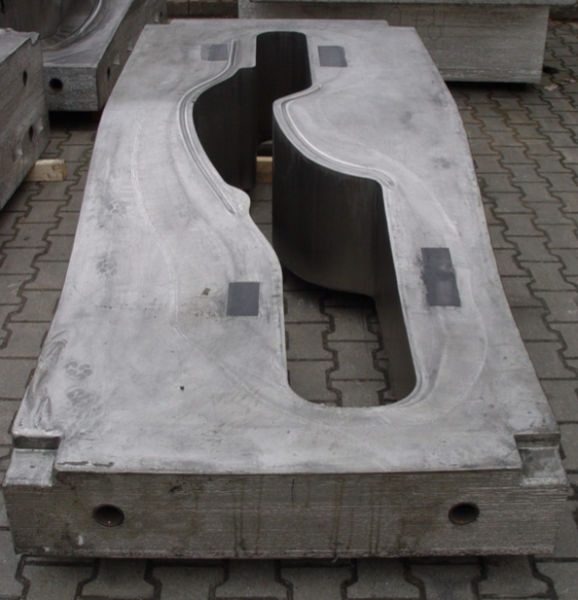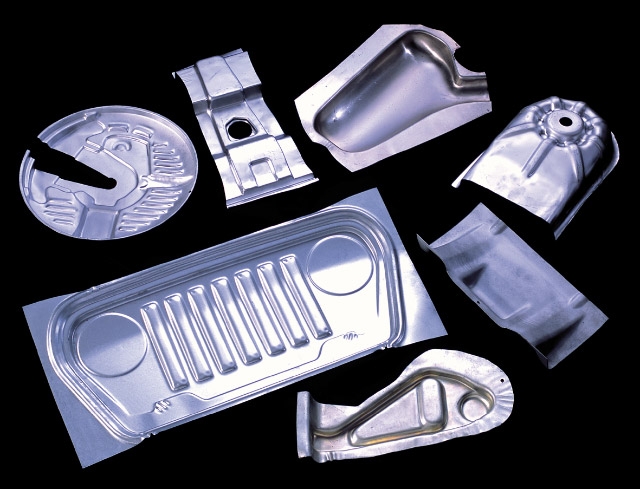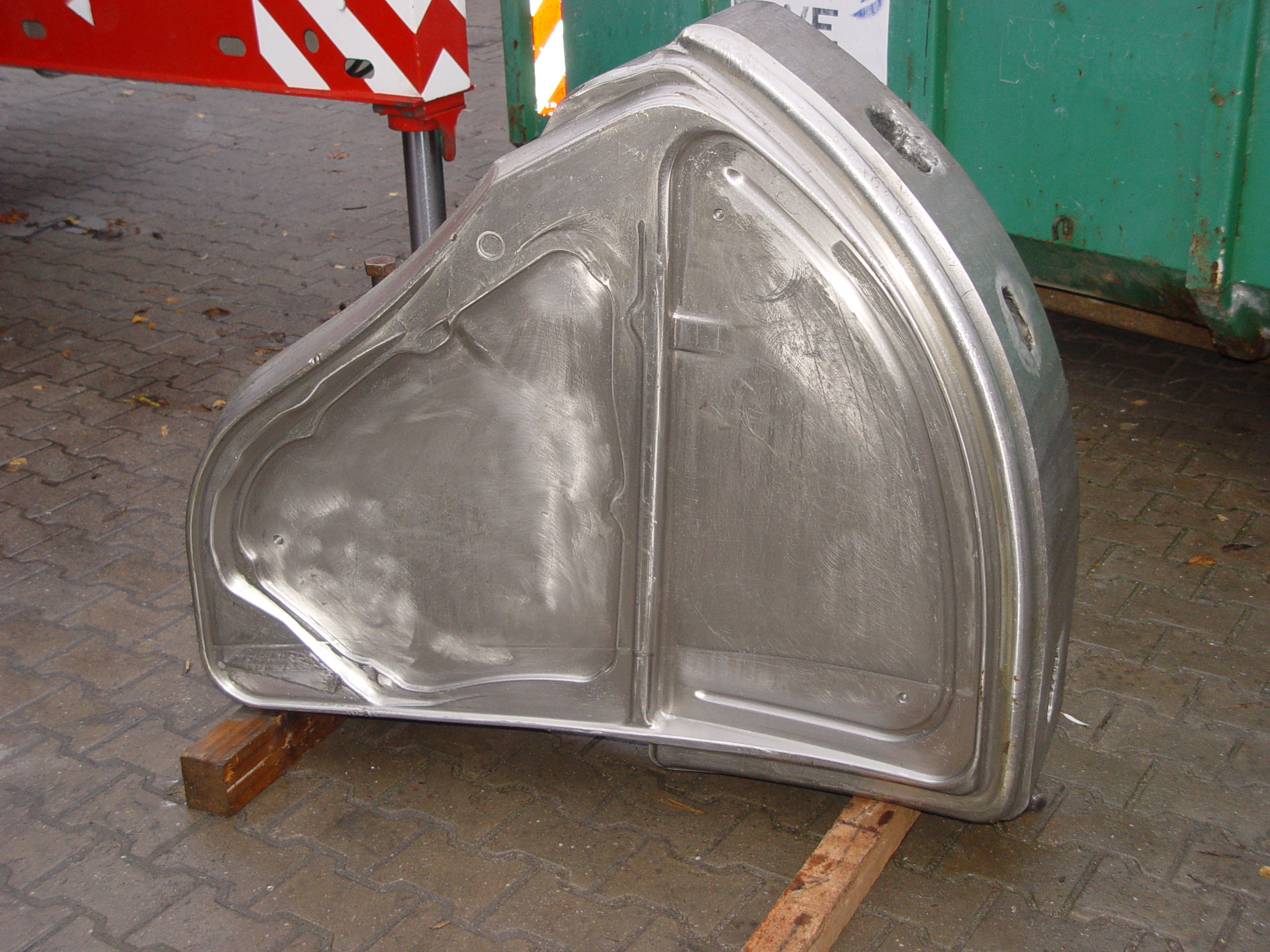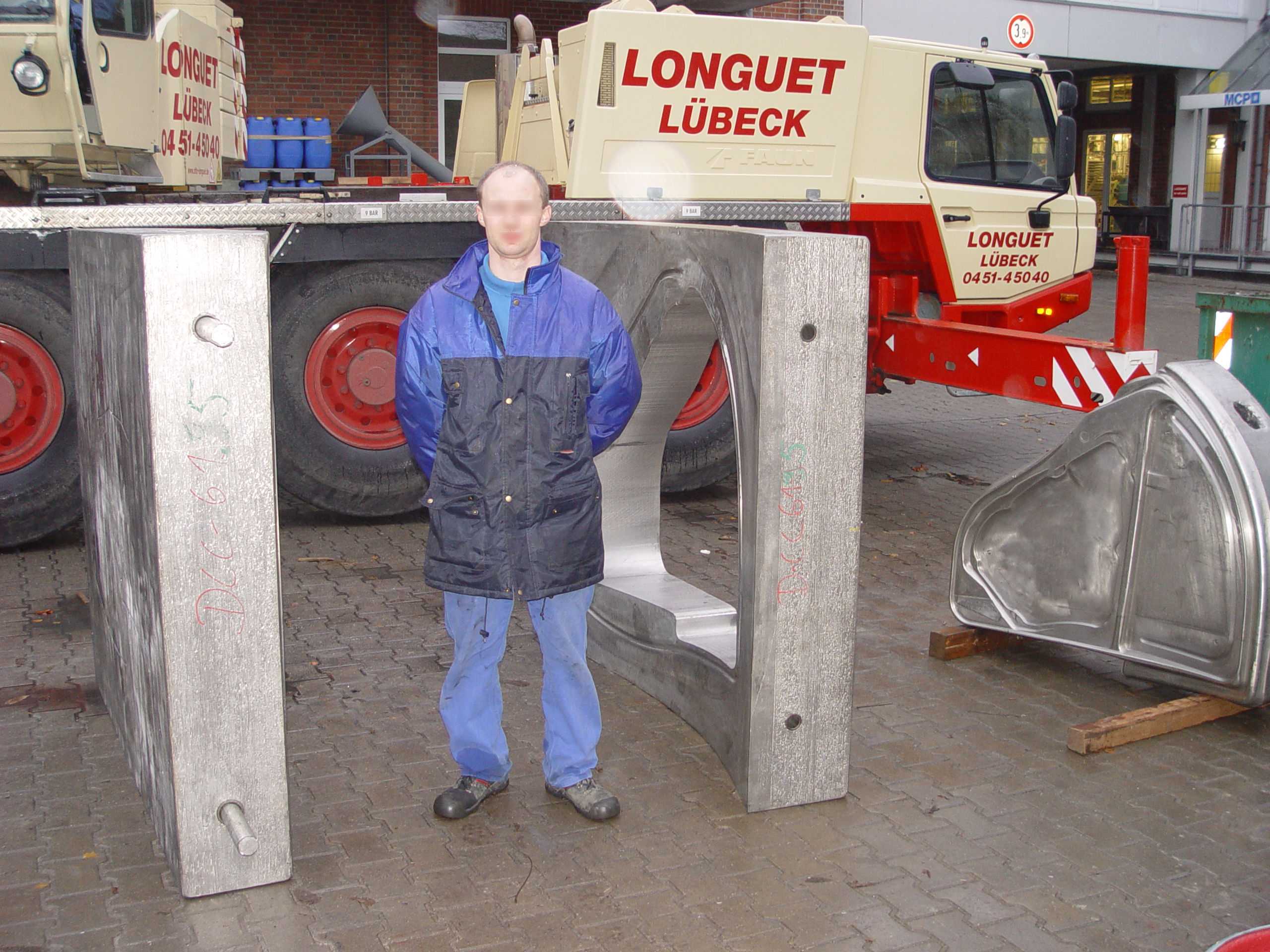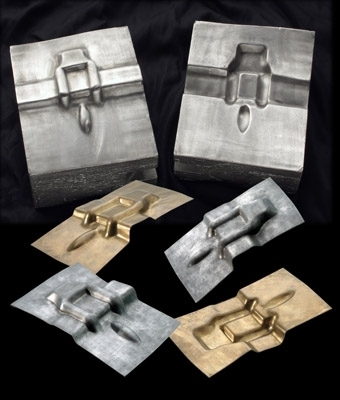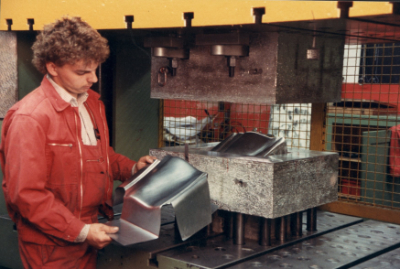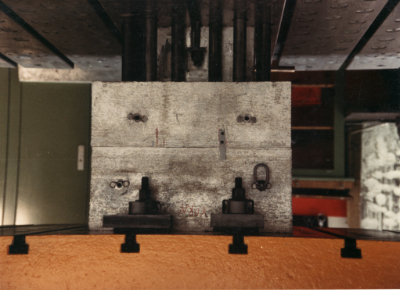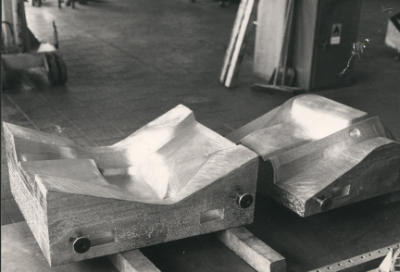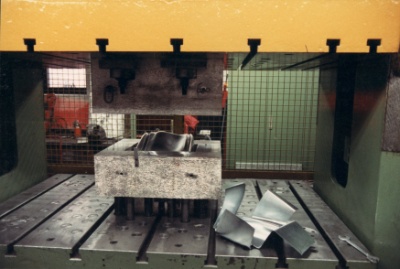 Producing a 2 part press tool with Scott AM Alloy using a solid model
1 | Prepare a model of any material ie: Wood, tooling board, styrofoam or SLA*.

2 | Using standard forming sand, make an impression of the model

3 | De-moulding the model, invert the impression and cast the Alloy around the sand impression.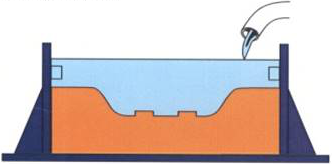 4 | De-mould the Alloy Casting from the sand and cover this with wax sheet in the thickness corresponding to the sheet metal to be used.
OPTION: At this stage a steel drawing ring can be integrated into the base tool to increase the tool life.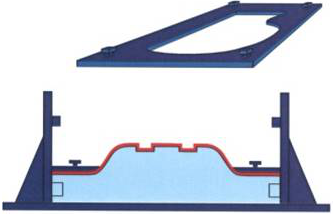 5 | Cast second half of tool.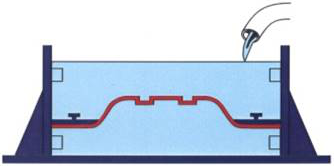 6 | Press tool finished and ready to produce sheet metal components.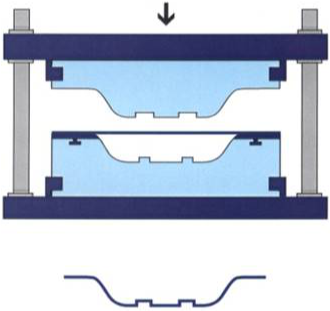 Scott AM 137 Alloy


Wax Sheet


Casting Frame / Steel


Sand


Resin / Quarzsand


Model
* Stereolithography

the Full Service Supplier offers the widest range of machines, mould making and casting materials, tools and accessories, complete customer training - worldwide. Scott AM Tooling and Casting Technologies guarantee by far the quickest return on investment.