The 3-D printing process is truly the most advanced technology for realizing components quickly! When requiring multiples and parts in other colours and materials, the Scott AM Vacuum Casting Process can help enormously to produce any number of parts, in any colour and in any type of material. Scott AM offers 14 materials, certified: UL94 VO and Material with FDA requirements and all RAL colours.
Scott AM Vacuum Casting Machines are unique and can be utilised for at least 6 different applications
Vacuum casting of perfect plastic prototype parts in as many 14 different Scott AM thermoplastic similar materials and colour
Can be quickly converted to melt and cast exact wax parts for producing perfect metal parts in any type of metal
Vario Pressure can be applied to mix and cast highly viscous materials in silicone to produce elastic , stretchable parts in silicone tooling
Fusibile or Lost Core Technology to produce internally undercut mouldings
Cast metal touch and feel parts using vacuum with Scott AM low melting point alloys
Cast ceramic mouldings under vacuum for perfect void free parts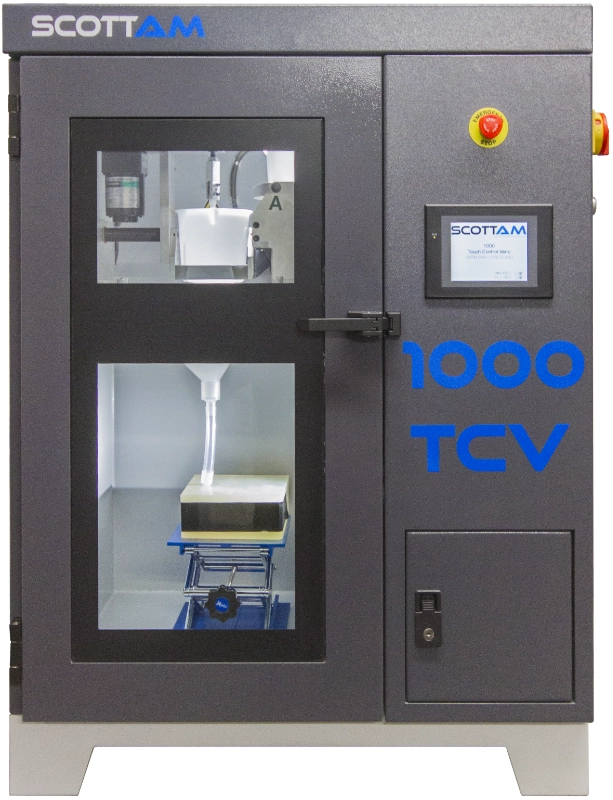 Scott AM 1000
Casting Chamber Size (HxWxD):
500 mm x 450 mm x 425 mm
Max. Capacity of Mould. Material:
1000 g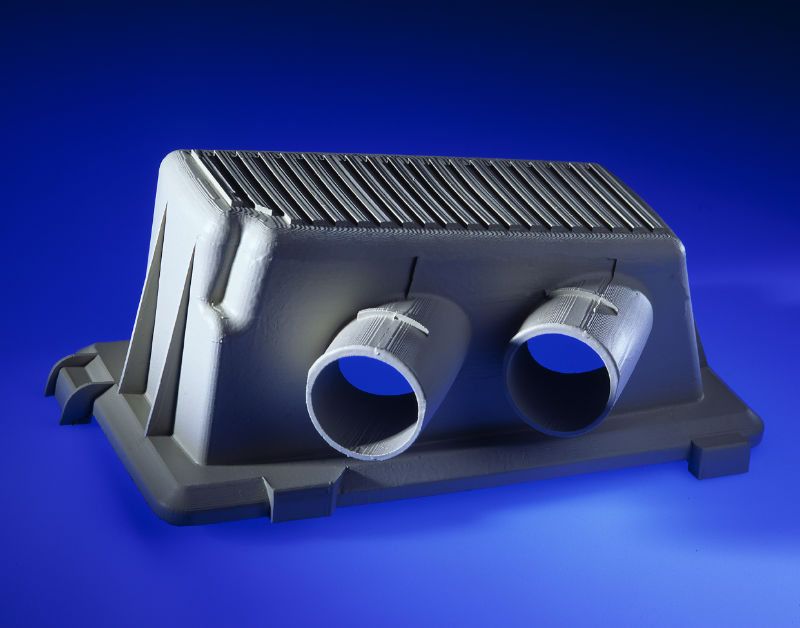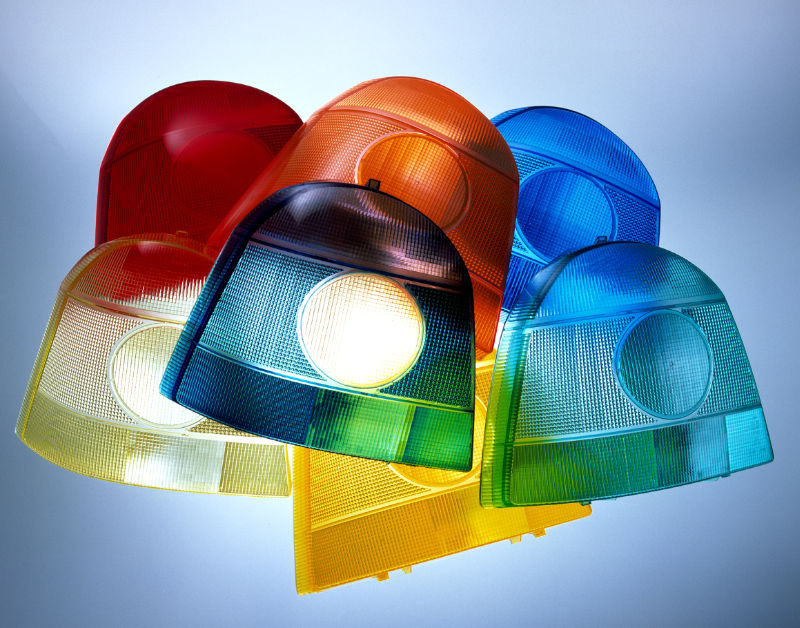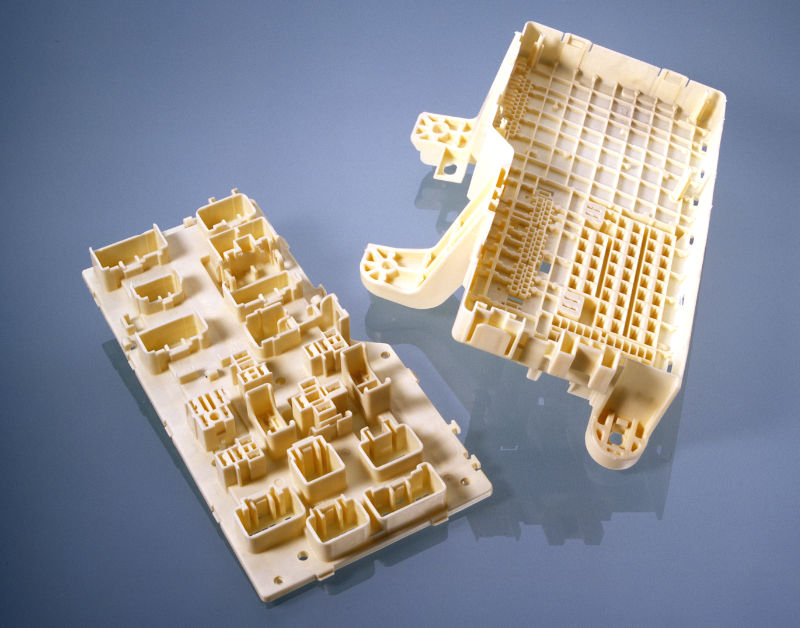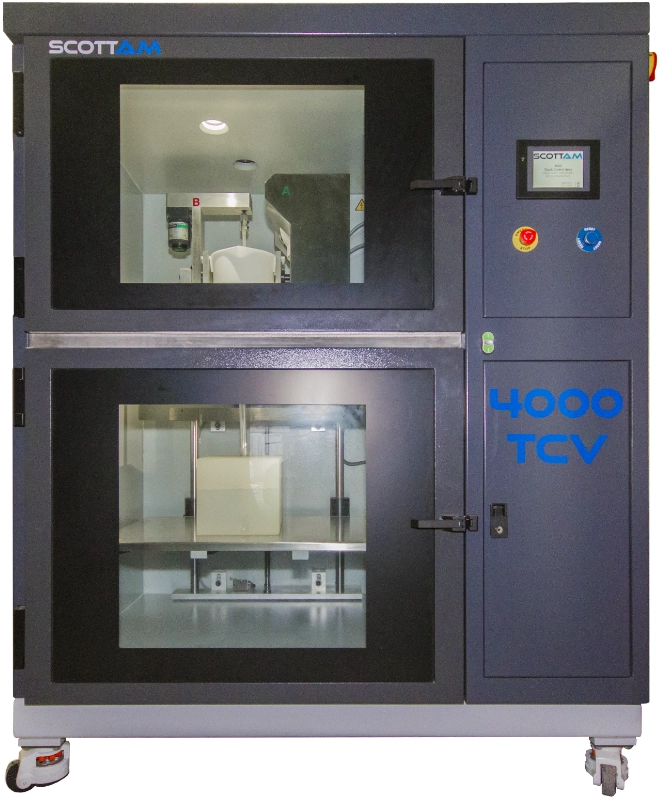 Scott AM 4000
Casting Chamber Size (HxWxD):
750 mm x 900 mm x 750 mm
Max. Capacity of Mould. Material:
5000 g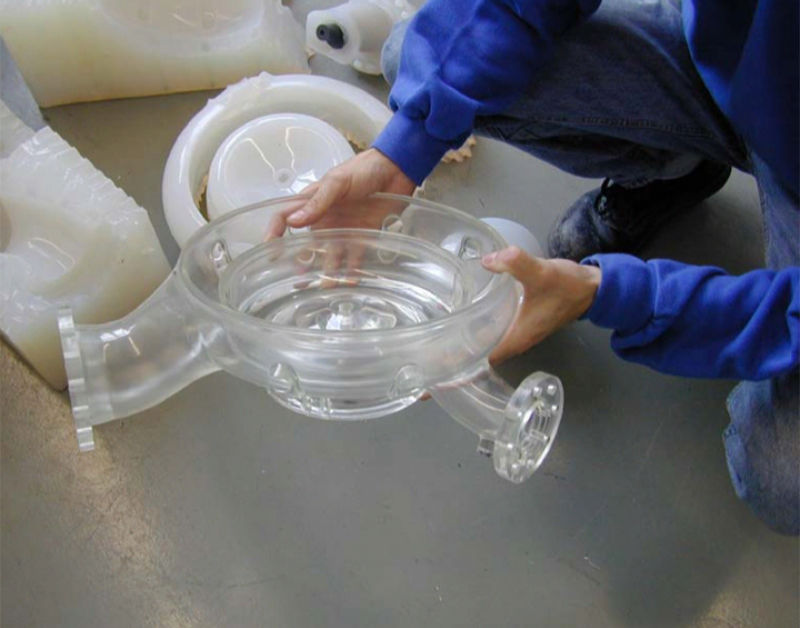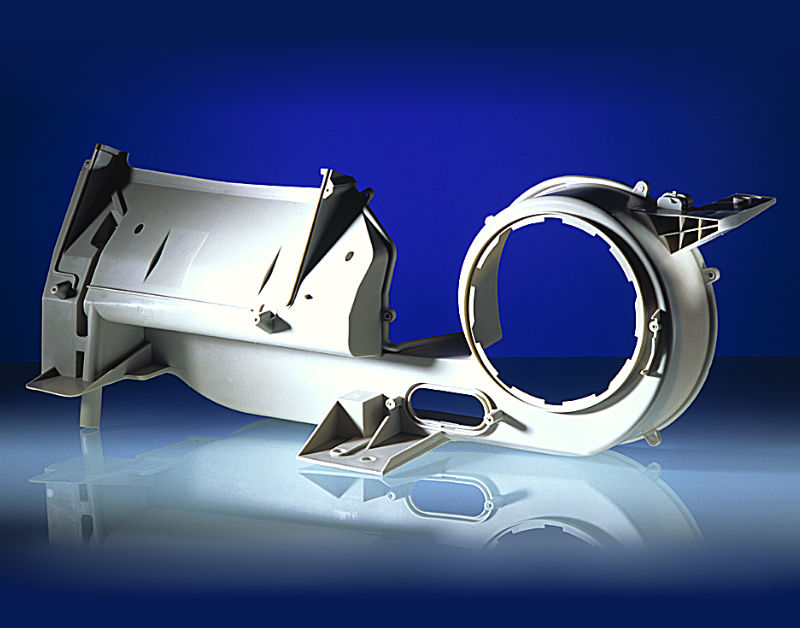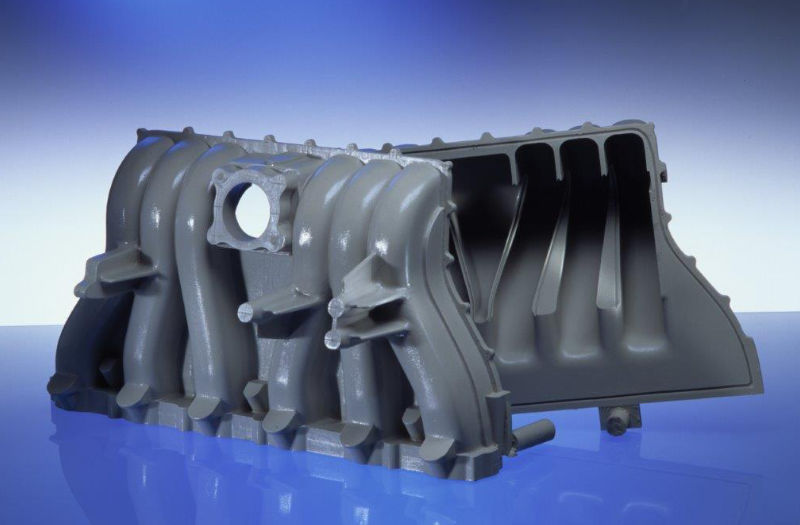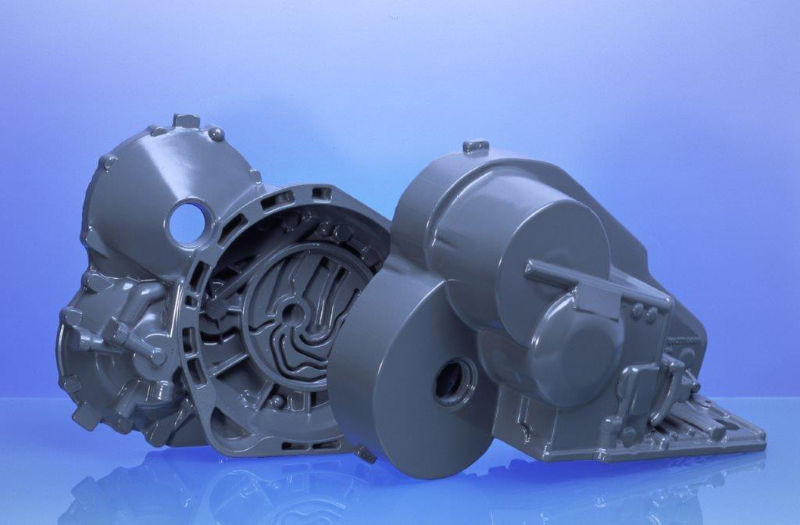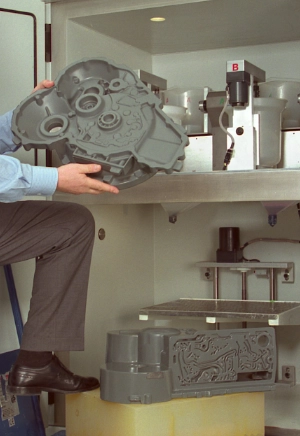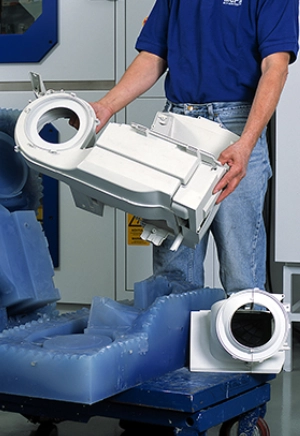 The Answer to High-Viscocity Mixing
The Scott AM Mixer is a new technical innovation which both mixes and de-aerates silicone mould and resin materials for the Scott AM Vacuum Casting Process. The Silicomat frees the Vacuum Casting Machine to do it's primary function – casting and producing prototype components.
The Mixer is specifically designed to mix and de-aerate and is more than a combination of hand mixing and then de-aerating in the vacuuum casting chamber.
Some important advantages of the Mixer are:
three times quicker than with usual, traditional methods
no idle time for the Vacuum Casting Machine
no manual mixing
thorough mixing of both silicone and catalyst
mixes large quantities of silicone quicker
user friendly controls
less wast, mixes silicone in original containers
completely portable unit
NEW: Degasing and mixing of Scott AM EP Tooling Resin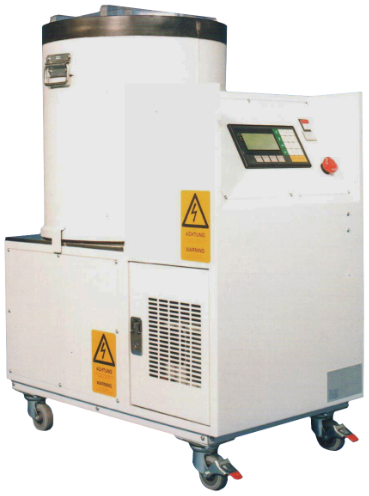 Scott AM MIXER PLC
Dimension Housing (HxWxD): 1090 mm x 550 mm x 900 mm
Weight: 140 kg
Volt Hz: 550 / 240 V, 50Hz
PH: 1
Amps: 11
Torque: 84 nm
Max Drum Size *: DIA 315 x 410
Control System: PLC with Touch Pad Screen
Standard Drum Size: DIA 300 x 360
Speed at 50 Hz: 26.31

the Full Service Supplier offers the widest range of machines, mould making and casting materials, tools and accessories, complete customer training - worldwide. Scott AM Tooling and Casting Technologies guarantee by far the quickest return on investment.